Here's a quick snapshot of some web-based infographic-building services:
Canva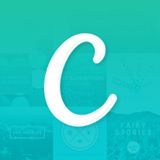 Canva offers several layout templates, and lots of beautiful art elements. Canva has products specific to Web, iPad, WordPress and Canva Button.  Canva also offers you the ability to design flyers, cards, presentations, posters, Pinterest posts, business cards and more. The "Canva for Work" option is $12.95/month or $119.40/year and allows teams to share company media.  https://www.canva.com/create/infographics/
Easel.ly
Easel.ly offers dozens of templates to get you started, as well as access to a library of symbols such as shapes and arrows that you can incorporate into 

your graphic. Easel.ly offers terrific sharing tools, as well. The "pro" plan is $3/month and offers many more images, fonts and templates, the ability to upload your own fonts and files, and help from an Easel.ly designer. The site boasts "900,000 users who have created 2+ million infographics".  http://www.easel.ly/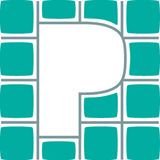 Piktochart
Even with the free version of Piktochart, you'll have access to more than 4,000 beautifully designed icons and images, and you'll have access to all the editor functions. You can easily import data from a Microsoft Excel file, a Google spreadsheet or from your Survey Monkey account. Plans priced at $15 or $29 per month offer more uploads and other features.  Piktochart also offers Non-profits and Educators (2 groups of people we hold closely to our hearts") special pricing plans.  http://piktochart.com/
PowerPoint
You can even create an infographic in Microsoft PowerPoint. Inbound marketing company Hubspot offers free templates if you enter some information on their website (and subsequently, of course, get added to their e-mail marketing lists) – free isn't necessarily free but you can always unsubscribe.  Or use the illustrations SmartArt insertion feature of PowerPoint.
Venngage
Venngage offers a wide variety of templates for differing styles of infographics, including statistical, informational process, timeline, geographic, charts and surveys and many more. The paid plan is $19/month or $190/year and gives you access to "premium" themes and templates, charts and icons, privacy controls and unbranded infographics. https://venngage.com/